Organization
Organization and Website
Each website within Kooboo is associated with a single organization, preventing users from other organizations from accessing it.
Organization Management
To manage your organization, click on "Console" in the top right corner and select "Organization" from the menu on the left side.
This page displays your current organization and its identity. A user can be either an admin or a regular user. Currently, an organization can have only one admin.
Switch Organization
A user can be a member of multiple organizations, but they can only be an admin of one organization. Users have the ability to switch between organizations.
To switch organizations, simply click on "Switch Organization" located in the top right corner of the screenshot provided.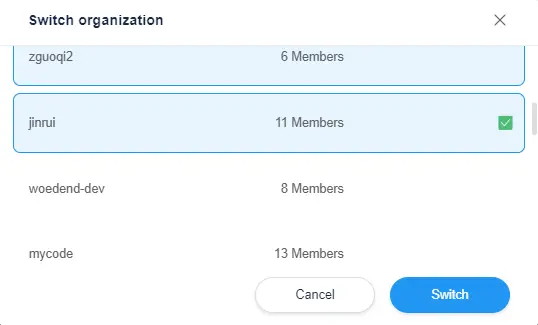 Add Members
The admin of an organization has the authority to add or remove users within that organization