Discover
The marketplace is a place for sharing and installing websites and various applications.
You can find a marketplace entry at the top in most sections of the system backend.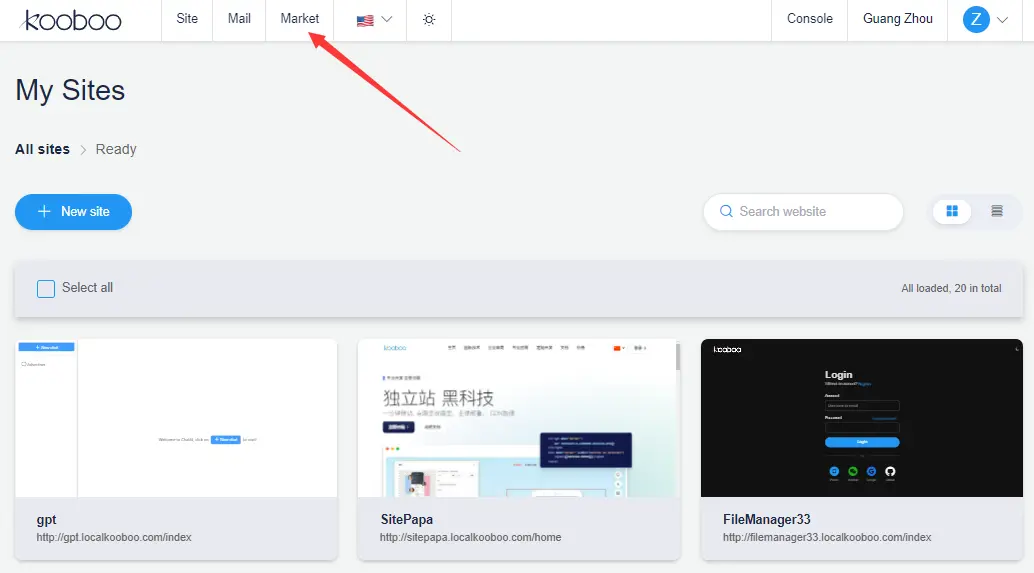 After entering the marketplace, you can see various applications. Users are free to choose, and most applications are free. Some applications are specifically for members, while others require payment.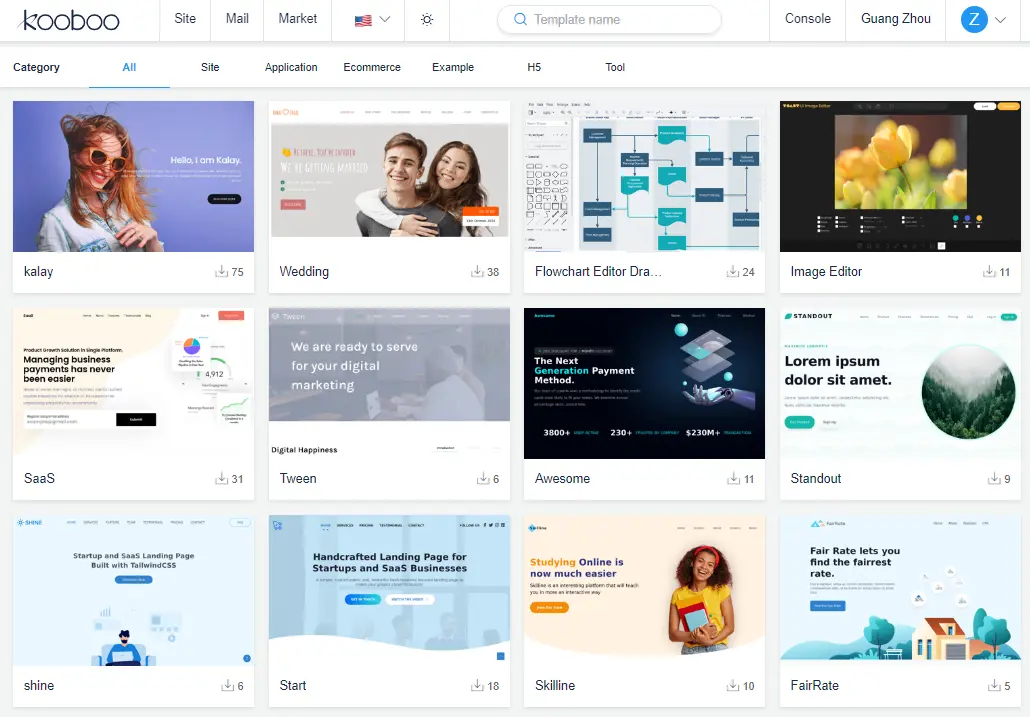 Once selected, you will enter the detailed page of the template. After entering the desired name and domain name, you can directly install and use it.