Upgrade
The online version of Kooboo, managed by Kooboo company, undergoes automatic upgrades to the latest version. In most cases, all website functions will continue to work properly after the upgrade.
For Kooboo Desktop version, you need to manually download and install the new version once it is released. To migrate data from the old system to the new version, there are two migration methods available:
1. Export & Import
Export the target website from the old version in a zip format package. This package contains all the necessary data and configurations of the website.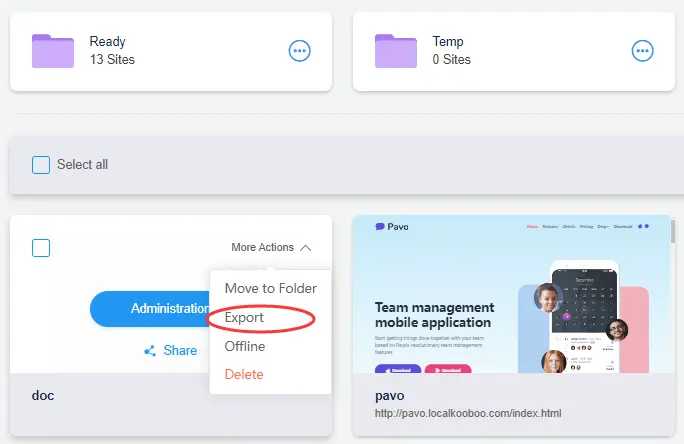 Create a new website in the new version, and import the package zip as below screenshot.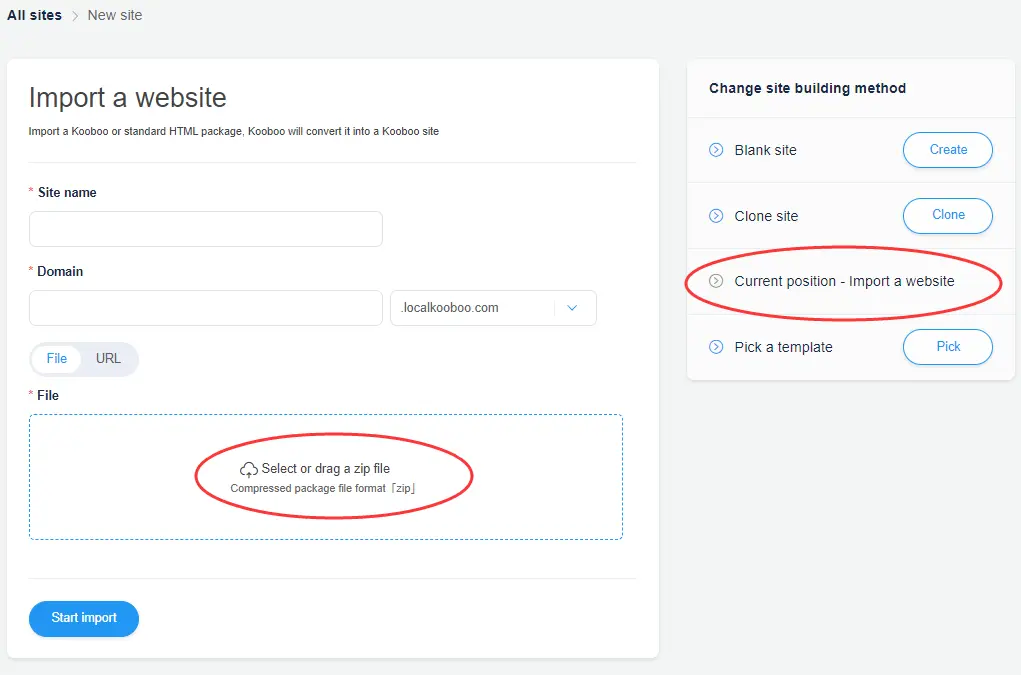 2.  XCopy AppData
Copy the "AppData" folder containing user data to the new system. Restart the Kooboo application on the new system to use the transferred data.
Alternative is to copy all files except the "AppData" folder from the new version to the old version.