Creating a Site
After your first login to the system, you will find four options to create a site.
Simply click on "Create site" to begin creating your first website.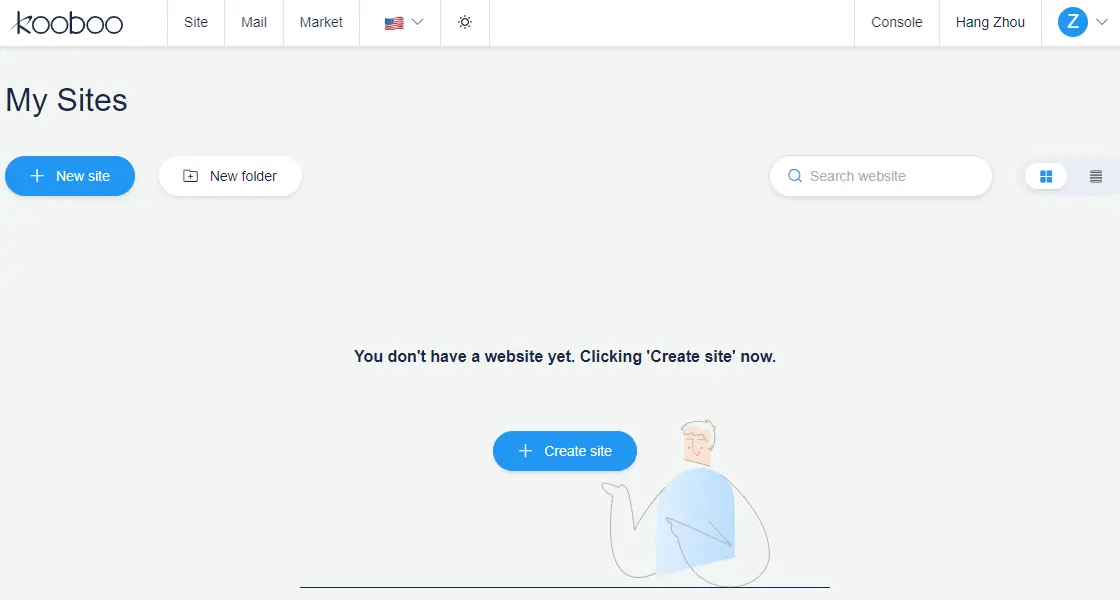 1. Blank Site
Selecting this option allows you to create a new website from scratch. You can utilize well-defined elements to develop your website according to your specific requirements.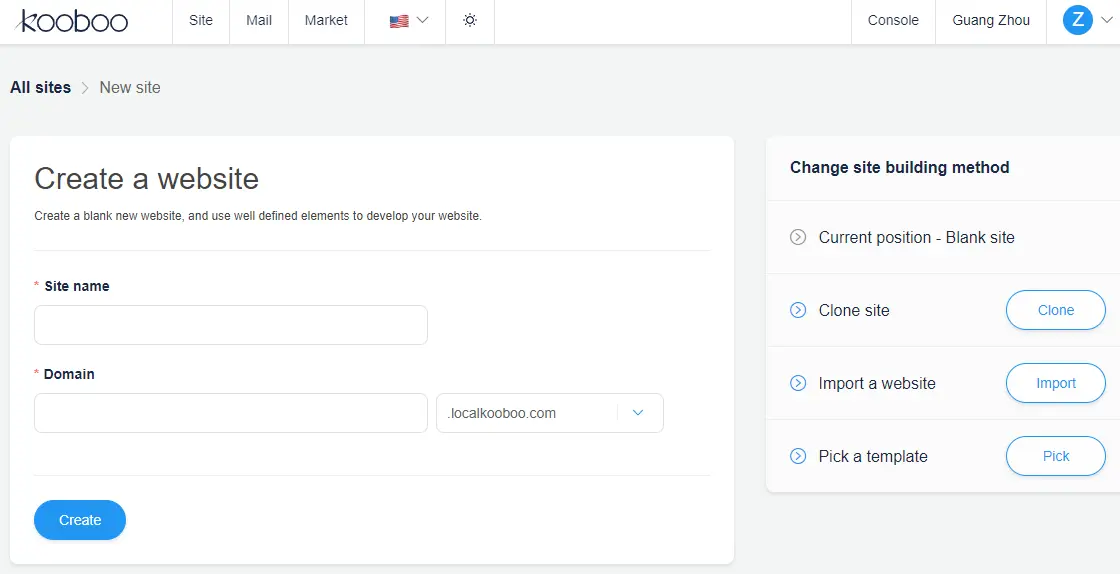 2. Clone a site
By choosing this option, you can enter any website URL into Kooboo. The platform will then clone the entire website, enabling you to perform inline editing on any element directly. Kooboo utilizes a unique deep copy technique that ensures over 95% of the cloned website remains identical to the original, while also making it faster and more efficient with just a few clicks.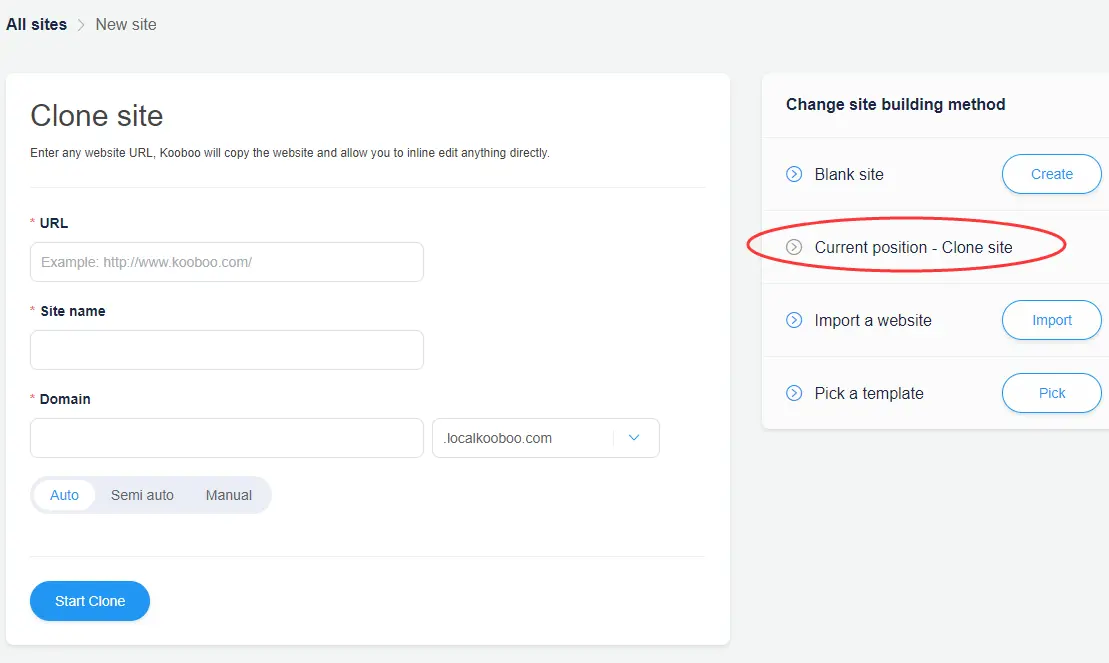 3. Import a website
With this option, you can import a Kooboo package or a standard HTML package into Kooboo. The platform will automatically convert it into a Kooboo site, allowing you to work with the imported content. You have the flexibility to import a zip file containing static HTML code or packages exported from Kooboo.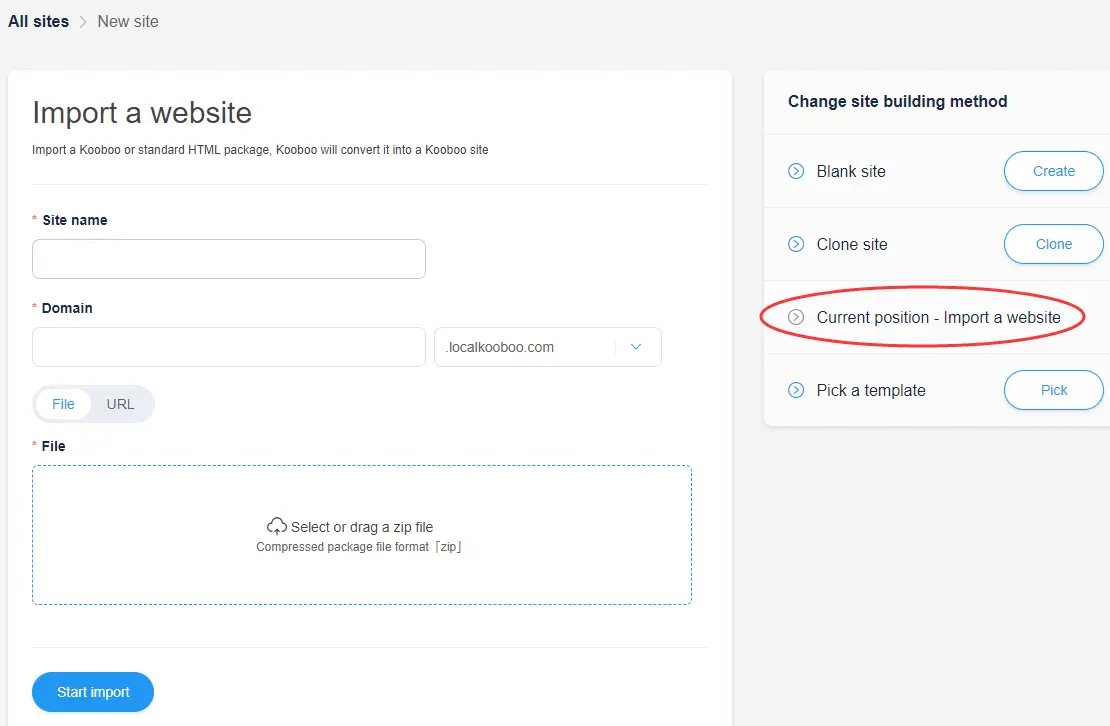 4. Pick a template
In this option, you have access to thousands of premade site templates. Choose a template that suits your needs and preferences. Additionally, if you have a website that you would like to contribute as a template, you can click on the "Share" button on the site overview page to make it available for others to use.