Access to Inline Editor
Kooboo introduces the All-in-One Inline Editor, an innovative technique that allows users to edit various elements on a webpage directly. By simply clicking anywhere on the page, a popup window will appear, providing access to all available editing options. This powerful tool enables you to make direct edits to every aspect of your webpage.
Access
To access Inline Editor,  click the 'Inline edit' button on the right side of the page.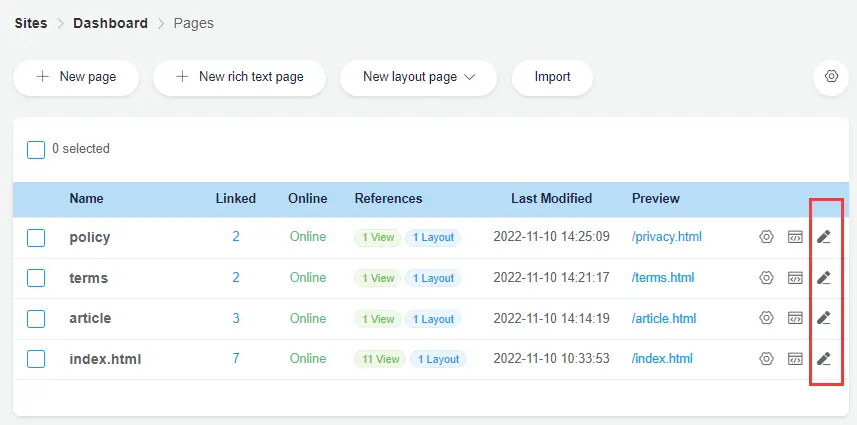 Editing Menu
In Editing mode, users can click anywhere on a page, and a popup will appear with all available editing options. The left menu bar serves as the page-level editor, extracting all elements from the current page and grouping them into categories such as Text, Color, Image, and Link. This menu provides quick access to all elements on the page, allowing users to efficiently edit and modify their content.